After many years of work, I'm really excited to be able to say that Swanage Railway, the heritage line operating for 9 miles in the Isle of Purbeck from Swanage through Corfe Castle and towards Wareham, is now available on Realtime Trains through the use of our heritage operations platform.
The heritage operations platform started life in early 2014 with its first outing for 41001's first passenger run in 35 years and has slowly been built over the intervening period. We have operated the service in an technically partitioned environment at Swanage Railway's last three diesel galas in 2017, 2018 and 2019 and it is now installed full time on the railway.
The introduction to the Swanage Railway has been funded by their £223,200 Culture Recovery Fund for Heritage grant from the Government.
What you'll find
On the Realtime Trains site, their services will be appearing from today and you can find all of their stations now available and populated with services.
On the railway itself, Realtime Trains is providing new real-time train departures information on screens inside the booking halls at Swanage and Corfe Castle. Harmans Cross and Norden will be following soon.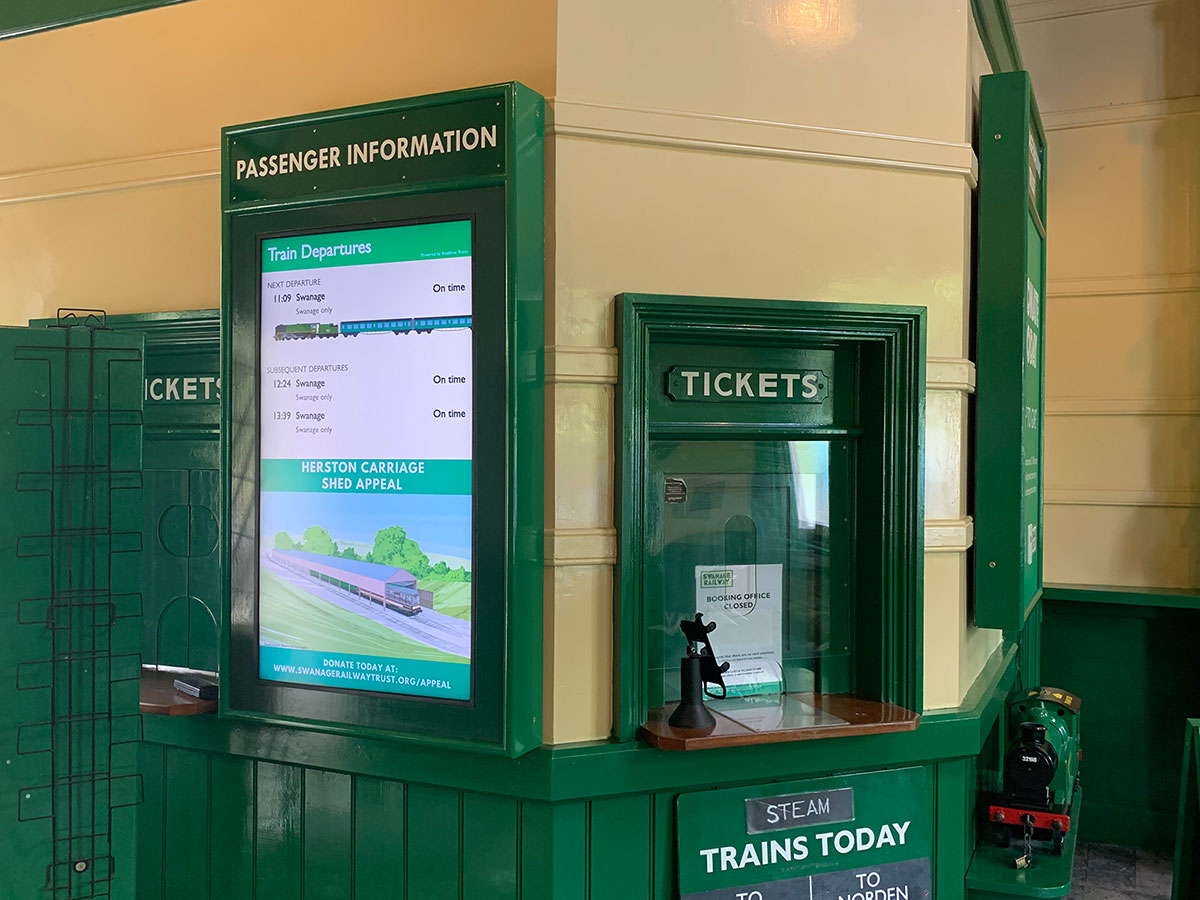 If you visit the railway, you'll be able to see a new version of our now distinct Know Your Train service designed for use on signage and displays on their departure boards. It will show the train imagery together with a separate panel showing the train formation, coach letters, available facilities onboard and where the accessible space is located.
The departure boards were designed to be a blend of the heritage branding while bringing a modern twist to it. You can see a clip in the video at the bottom of this post, although those who went to the 2019 Diesel Gala will see the familiarity!
Additional images and photos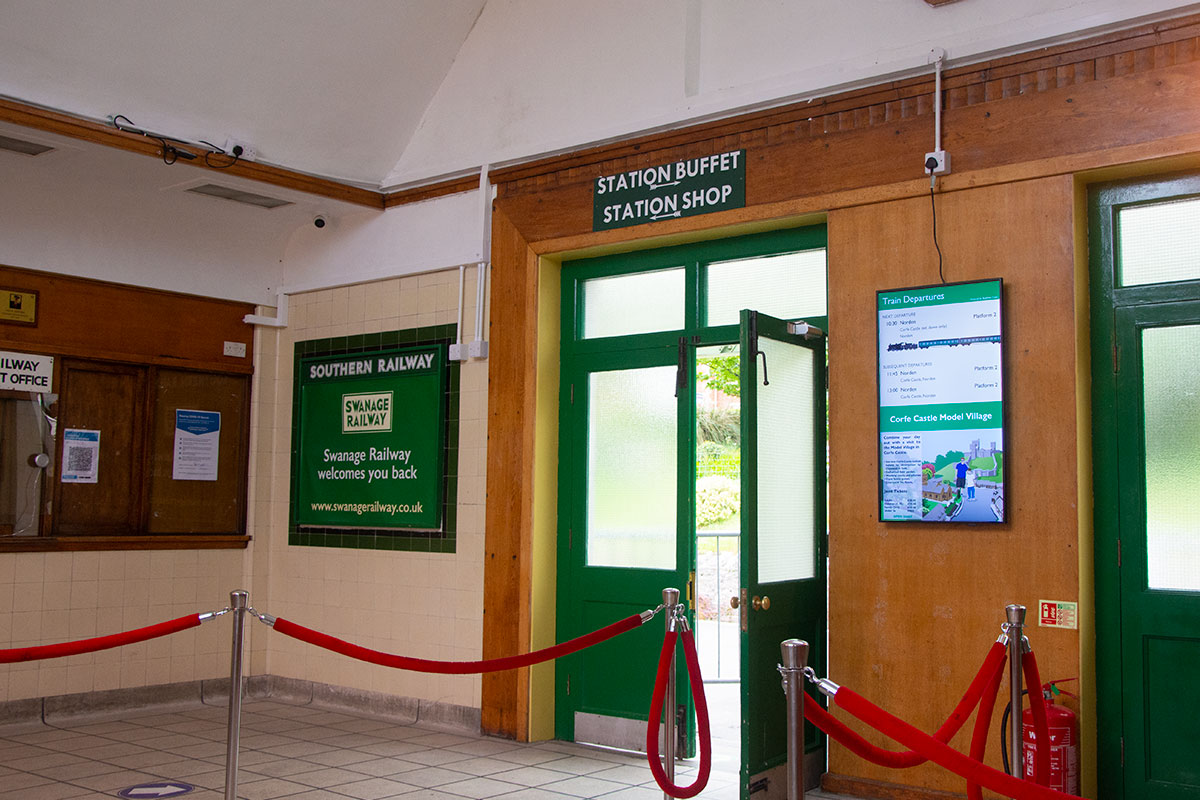 The departure board video can also be found directly on the YouTube website.
Cover photo by Alan Wilson, licensed under CC BY-SA 2.0.