There's been a few changes and updates to Realtime Trains today. The full list is at the bottom.
New features
Timing loads: We've now added support for changes en route of timing loads. For example, a GWR service from London Paddington to Weston-super-Mare via Bristol Parkway in the new timetable changes timing loads three times en route: Didcot Parkway, Wantage Road and Bristol Parkway. You can identify a service with change en route timing loads or speeds in the data boxes as it will show, for example, Starts with Class 80x on electric.
Quick search: You can now perform a time filter on location searches in the quick search box by adding 'at HHmm' to the search. Examples:
WAT to BSK at 1700 will show you departures in the next hour from Waterloo to Basingstoke at 1700
Watford Junction to Bushey at 1200 detailed will show you that route at 1200 and force detailed mode
Homepage search: You can now use the filtering syntax from Quick Search in the location box on the homepage earlier.
Badges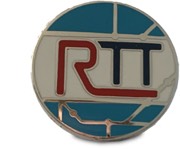 There has been another batch of badges available since Wednesday on the RTT shop for purchase. You can buy them for £5 per badge including UK P&P - add £4 per order for destinations outside the UK.
This batch released online has 200 available, and at the time of writing around half have already been sold. Deliveries will start this week.
Full list of changes
Preparation for support for international RTT
Adjust the data source data row to show the source railway and system
Add support for LNER/GWR timing loads of DMU/EMU 800 & 802 timing loads
Add support for TfL Rail timing loads of E345 (Class 345 EMU)
Add support for change en route of power type, timing load and path speed changes
Clarify the API runs in default by simple mode
Add quick search destination filter functionality to the location box on the home page
Quick search now supports time filtering on location requests