It's been nine days now since Realtime Trains had its upgrade and there've been various upgrades in that time. Every now and again, I'll be making posts similar to these covering the updates to the site since the last post.
First of all, thank you for all your messages and feedback on the new site. It is very much appreciated whether positive or negative and, because of that, most of the updates listed below have been made. If you want to provide feedback our details are available on the contact page.
Major changes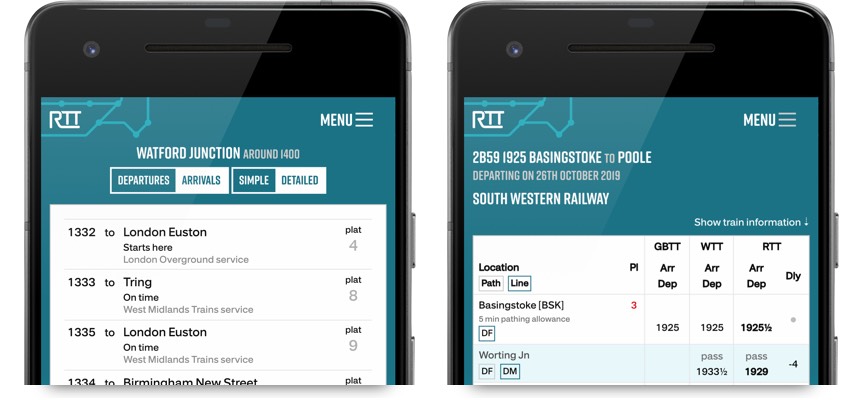 The arrivals functionality in the simple mode has been made available. It wasn't quite ready at the site launch so was held back. You can access this via a toggle control at the top of any simple mode location page. Another toggle control is available, where the search is considered transferable, to move between simple and detailed mode.
The detailed train page on mobile devices on first release wasn't fantastic, and I'll be the first to admit that, but it seemed like the most practical way of showing all the requested data on the page. A new version was developed and released a few days ago with support for newer devices only. Older devices will now have a version that does not show path or line codes, meaning nearly all devices released after 2014 are now supported.
List of changes
There have been numerous changes to the site since last Friday, the visible ones are listed below in chronological order:
Adjusted the handling for simple mode search, now works with 'Today' and 'Now'
Bug fixed, simple mode searches sometimes had errors about STP indicators from detailed
Added limited support for Internet Explorer 11
Revised the colours slightly for passing trains on detailed location pages
Added train operator names in the detailed mode filter
Added the toggle for train data when viewing in mobile mode
Assorted tightening of styling on mobile and tablet devices
Added a note about Quick Search needing to be used for headcode searches, and added a Go button to it to make it easier to use
Add a grey dot in replacement of the RT delay on the old site, it was initially blank
Autocomplete sorting has been slightly revised, and will better account for the search query
Today is now highlighted in the datepicker
Future schedules in simple mode now have a fixed line of route map, and scheduled times will now always appear if there is no real-time column
Mobile detailed train support for older browsers
Add simple mode for arrivals and improve simple/detailed toggles
Add a note for stops being unadvertised on detailed train view (e.g. Warrington West)
Badges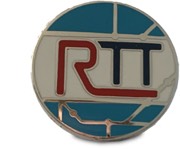 The new branding for the site was made in 2017 and, at that time, I had some hard enamel pin badges made which are pictured on the right. 175 badges will be available to buy for £51 each on Monday morning (28th October). More information will be available on our Twitter and Facebook feeds when they're available. If there is enough demand then more will be made available in a few weeks.
---
£5 including P&P to the UK, will be more to Europe and Rest of World. [return]